Chinese smart electric vehicle (EV) builder Xpeng has launched an advanced driver assistance system (ADAS) that is similar to Tesla's full self-driving software, allowing its cars to navigate their way automatically along city streets.
Some of Xpeng's P5 sedans that are fitted with lidar sensors can now access city navigation guided pilot (NGP) software through over-the-air updates and drive without human intervention in urban areas, the Guangzhou-based carmaker said. It is the first Chinese automotive firm to launch an ADAS for city-level driving.
"With the roll-out of city NGP, Xpeng is spearheading a strategic roadmap to expand ADAS usage scenarios from covering highways and parking lots to much more complex city driving environment, offering our customers enhanced safety and optimized driving experience," He Xiaopeng, co-founder and chief executive of Xpeng, said in a statement.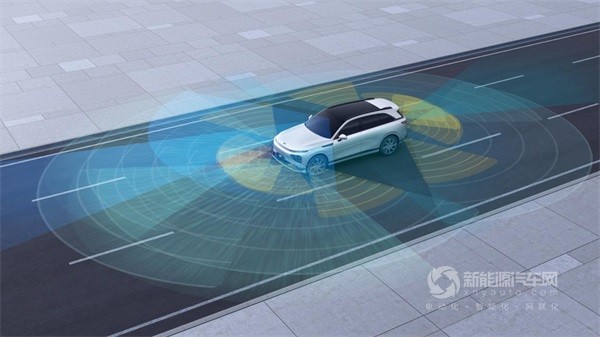 In March last year, a fleet of Xpeng's P7 mid-sized cars completed a weeklong 3,675-kilometre autonomous driving test from Guangzhou to Beijing. The frequency of human intervention was just 0.7 times per 100km.
"Chinese regulators must have been extremely cautious about giving carmakers the green light to launch an ADAS system for city-level driving," said Gao Shen, an independent analyst in Shanghai. "Xpeng's city NGP marks a milestone in China's development of driverless cars, although there is still a long way to go before fully autonomous cars can be built."
Xpeng said the launch of the city NGP, which is part of its Xpilot 3.5 system, was still on a trial basis, and the G9 sport-utility vehicle (SUV), a new model due to hit the market later this month, will also come with the ADAS function.
Typically, a driver assistance system uses algorithms to analyse traffic data collected in real time by on-board sensors. Environment detection sensors help the vehicle decide whether to pass a slow-moving car, but it still requires human intervention.
City NGP and Tesla's FSD still require active driver supervision and have yet to make the vehicles fully autonomous.
Xpilot is the first full-stack, self-developed autonomous driving technology mass-produced in China, Xpeng said.
Since 2020, Xpeng has been actively developing new products based on its smart EV business, including a flying car and a robot pony, creating an ecosystem that He envisions as fully catering to people's transport demands.
Xpeng, the best-performing smart Chinese EV maker this year, delivered 9,578 vehicles in August, down 17 percent from a month earlier.
For the first eight months of this year, it delivered 90,085 units to customers, up 96 percent from the same period in 2021.