XPeng delivered 5,101 vehicles in October, down 39.76 percent from 8,468 units in September and 49.68 percent from 10,138 units in the same month last year, data released today showed.
The deliveries included 2,104 P7 sedans, 1,665 P5 sedans and 709 G3i SUVs, according to the company.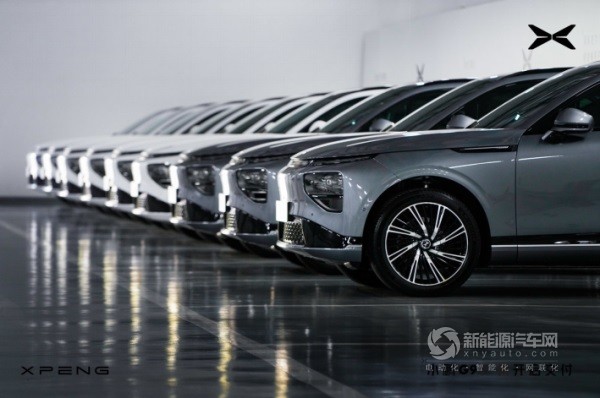 XPeng's flagship SUV, the G9, saw 623 deliveries in October, with mass deliveries of the model beginning on October 27.
From January to October, XPeng delivered 103,654 vehicles, up 55.77 percent from 66,542 units in the same period last year.
To date, XPeng's cumulative deliveries since its inception stand at 241,607 vehicles.
"We are accelerating customer deliveries of G9. Logistics and transportation capabilities are all in place for a steady production ramp up beginning in November," said XPeng chairman and CEO He Xiaopeng.
"We expect that P7 and G9, both built on the Edward platform, will comprise a larger proportion of total deliveries in the coming months," he added.
"Fulfilling customers' needs by delivering an unmatched user experience through technology innovations remains our key priority. I've recently optimized our organizational structures and am confident that we are better aligned with customer demands and market trends with our differentiated Smart EV products," Mr. He said.
Earlier today, NIO released data showing that it delivered 10,059 vehicles in October, down 7.5 percent from September and up 174.31 percent year-on-year.
Li Auto delivered 10,052 vehicles in October, a decrease of 13 percent from September and an increase of 31.42 percent from the same month last year.