Wuling and KFC recently launched the Hongguang MINI EV KFC version customized fast food truck, which was unveiled at the "Theme Store Swap" event.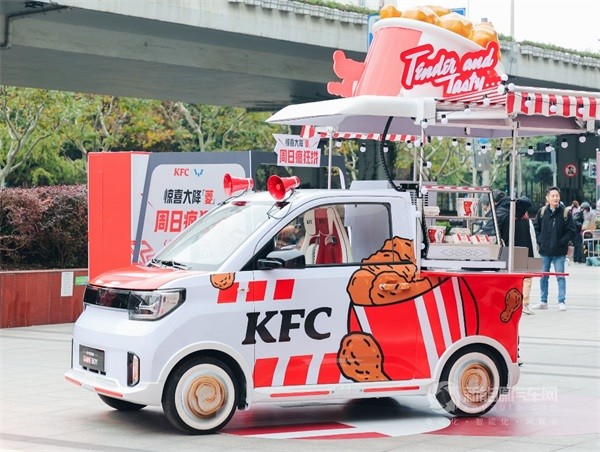 In terms of design, Wuling and KFC combined the trendy attributes of Hongguang MINI EV GAMEBOY with fast food elements, and at the same time incorporated KFC elements. The roof is decorated with family barrels and speakers, which instantly transforms into a "classic KFC store" image.
"MINI fast food truck" has two states: driving and open. In the food delivery scene, the rear cockpit is restructured into a closed cargo box, which can store goods to meet the needs of food delivery; in the retail scene, the movable side panels and side tents can be freely retracted, and the electric ceiling can be flexibly lifted to form a bar for displaying food and equipment; At the same time, standard equipment such as customized incubators and beverage machines are placed in the dining car.
In terms of configuration, refer to the current model, Hongguang MINI EV GAMEBOY is equipped with 17.3kWh and 26.5kWh lithium iron phosphate batteries, the maximum power of the motor is 30kW, the maximum torque is 110N m, and the CLTC pure electric cruising range is 200km and 300km respectively.