Chinese new energy vehicle startups delivered more than 100,000 cars each to buyers in the first 11 months of this year, led by Hozon Auto, according to their own data.
Hozon Auto handed over 144,278 of its Nezha-branded cars in the 11 months ended Nov. 30, up 142 percent from a year ago, the Shanghai-based firm said yesterday. November's deliveries rose 51 percent to 15,072 from the same period last year.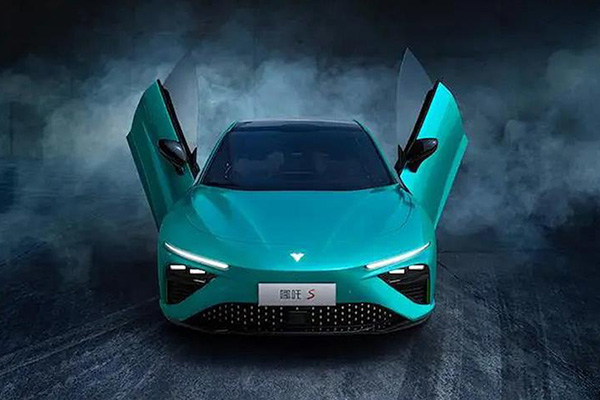 Beijing-based Li Auto and Shanghai-based Nio made record monthly deliveries of 15,034 and 14,178 in November from a year earlier, for a total of 112,013 and 106,671, respectively, in the 11-month period, according to the figures they released.
Li Auto's deliveries rose 11.5 percent last month after the release of its L8 model, although the automaker delayed some handovers to this month because of setbacks in core parts supply.
Xpeng shipped 109,500 units between January and November, the Guangzhou-based firm said. It handed over 5,811 cars last month, down 63 percent from a year ago and remaining under the threshold of 10,000 for the third month in a row.
Hangzhou-based Leapmotor announced yesterday that its deliveries rose 14.5 percent to 8,047 last month from October. So far this year, it has handed over 102,675 vehicles, a gain of 185 percent from a year ago.
Other Chinese NEV makers also reported a positive performance over the 11 months. Aito, a marque co-founded by telecoms giant Huawei Technologies and automaker Seres, said deliveries more than quadrupled to 8,262 last month from a year earlier, but fell 31 percent from October. It handed over 69,884 units in the first 11 months compared with a year ago, a 722 percent jump.
NEV makers that rely on traditional car manufacturers for their deliveries are developing well compared with NEV startups with unstable deliveries. Zeekr, Geely Holdings Group's smart electric vehicle unit, shipped 11,011 units of its Zeekr 001 model last month, up 447 percent from a year earlier.
GAC Aion's sales jumped 91 percent to 28,765 cars last month from a year ago. GAC Group's NEV unit raised vehicle prices by between CNY3,000 and CNY8,000 (USD425 and USD1,134) because of the increase in battery material costs and expiring NEV purchase tax cuts by year end.