Alibaba Group Holding has signed a strategic cooperation agreement with major Chinese carmaker Geely Holding to develop smart car systems, marking the e-commerce giant's fresh efforts to gain a foothold in the autonomous driving market.
While self-driving technology has yet to be widely adopted and remains unprofitable, its vast potential has attracted investments from technology firms and carmakers.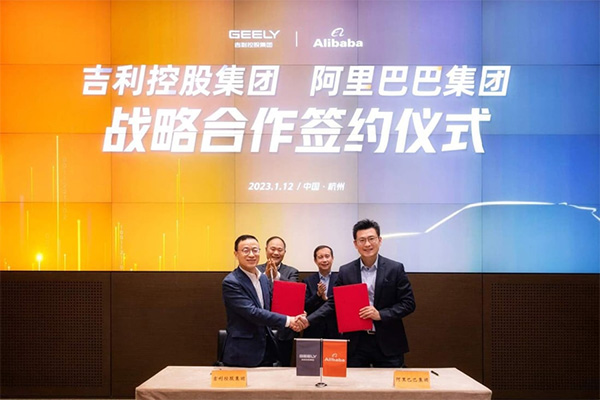 Last year, the cloud service subsidiary of Alibaba, owner of the South China Morning Post, also set up a machine learning lab with Chinese smart electric vehicle (EV) maker Xpeng.
The new partnership between Alibaba and Geely will combine the internet company's digital capabilities with the Chinese carmaker's expertise in smart electric transport, Alibaba said in a statement.
The two Hangzhou-based companies said they aim to push forward development in cloud computing and industrial internet, as well as automotive intelligence and smart travel. They also plan to deepen cooperation in digital marketing, sustainable development and other areas.
Alibaba chairman Daniel Zhang Yong said the company has been "exploring opportunities to grow in the industry", and it hopes to "equip China's smart car manufacturing industry with a new digital engine".
The move is in line with Alibaba's vision to "integrate the digital economy and real economy". In a New Year's message, Zhang said he chose the Chinese word jin, which means leaping forward or seeking progress, as the theme for 2023 – in contrast to ding, a word meaning holding steady or remaining calm, which he selected last year.
Li Shufu, chairman of Geely, said China's car-making industry is in need of a digital system that can cover research, manufacturing and sales, adding that "Alibaba has rich experiences and technical strengths in the digital field".
Other technology firms in China are eyeing the country's growing EV market. These include Geely's Zeekr and Xpeng, as well as major EV players such as Nio, Li Auto and BYD.
Aito, a car brand backed by Chinese telecommunications equipment giant Huawei Technologies Co, slashed prices for its M5 and M7 models from Friday, joining US-based Tesla in offering discounts for their vehicles in China, in a growing price war.
Huawei said last week that it delivered 76,180 Aito cars in 2022, falling short of an ambitious goal of 300,000 deliveries, set out by the head of the firm's car unit Yu Chengdong in December 2021.
Smartphone giant Xiaomi, which announced in 2021 it would expand into the EV industry with an investment of 10 billion yuan over 10 years, is expected to launch its first model at the end of this year, according to a Chinese media report.
Lei Jun, Xiaomi's founder and chief executive, said in October that the EV industry is set for consolidation, and that the only way its business will succeed is if it becomes one of the world's top five EV makers.
Tech unicorn and TikTok owner ByteDance is also making a foray into the transport sector. It announced this week the launch of China's largest dedicated computing centre for autonomous driving together with Haomo.AI Technology Co, a start-up controlled by Great Wall Motor chairman Wei Jianjun.