Just over six months after teasing first images of its second EV model, Chinese automaker ZEEKR has officially begun production of the 009 MPV. Deliveries of the all-electric, multi-purpose vehicle are expected to follow soon, contributing to the Geely sub-brand's quick growth and early success.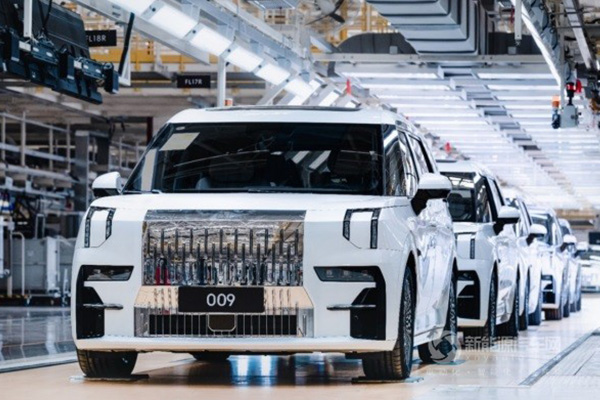 ZEEKR remains a relatively young luxury EV automotive brand in China founded as recently as 2021 under Zhejiang Geely Holding Group Co., Ltd, better known as Geely. Geely added ZEEKR to its EV umbrella as a high-end marque to compete in China against fellow automakers like Tesla and NIO. So far, it's held its own and reported decent quarterly numbers in 2022.
The company's flagship EV – the ZEEKR 001 – began deliveries overseas over a year ago, ahead of publicly shared plans to eventually expand to new markets in both North America and the EU. Before then however, ZEEKR has been working to deliver its second EV, the 009 which it began teasing last summer.
By August, we had our first full look at the MPV, which will feature CATL's energy dense Qilin batteries, a contributor to the 822 km range the higher-tier version of the ZEEKR 009 is touting now that production is officially underway.