Volkswagen expects a recovery in China's passenger car market growth this year once supply-chain stresses and a wave of Covid infections following the country's pandemic reopening ease.
The world's biggest car market is set to grow between 4 per cent and 5 per cent this year to 23 million vehicles, said Ralf Brandstaetter, the carmaker's head of China operations, accelerating from a rise of 1.6 per cent last year. While demand indicators are pointing up, China is beset by a massive spike in infections following the relaxation of its zero-Covid policy.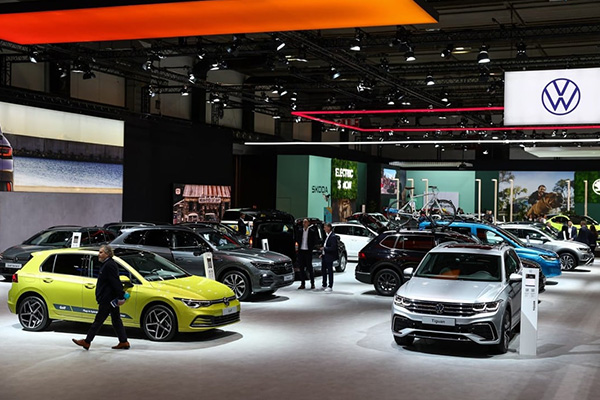 Volkswagen is expanding its electric vehicles (EV) line-up in China over the next two years with the Audi Q4 e-tron and the ID.7 sedan. It is also weighing whether to offer electric Skoda models as the brand currently has a small presence in the country, Brandstaetter said.
Europe's biggest carmaker expects car sales in China to grow to between 28 million to 30 million vehicles by the end of the decade – roughly three times that of the European Union currently. EV sales, accounting for a quarter of total deliveries last year, are expected to top 30 per cent this year, VW said.
VW in October announced it is investing US$2.3 billion in an autonomous driving joint venture with China's Horizon Robotics. Horizon will work with VW's software unit Cariad to develop automated and assisted driving systems for China, integrating numerous functions on one chip to save costs and lower energy consumption.
"Technology in China will be probably become less compatible with the Western world, and also the other way around," Brandstaetter said. "We are proceeding from the idea that there will be separate technological spheres."