XPeng held an annual staff meeting at which the company's chairman and CEO He Xiaopeng revealed the goal, according to a report by 36kr-owned media outlet Auto Time.
By comparison, the management team at XPeng's local peer NIO previously mentioned a goal of seeing its core business break even in the fourth quarter of 2023.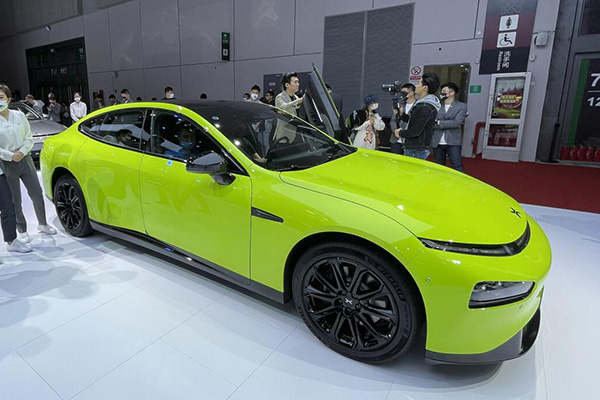 By 2025, XPeng will have a minimum consolidated gross margin of 17 percent and annual R&D investment at the RMB 10 billion level, Mr. He told employees on the company's mid- to long-term strategy. XPeng aims to see sales of 1.2 million by 2027 and reach about 30 percent share in the fully autonomous vehicle market. In the next five years, XPeng will build product competitiveness with a customer focus, according to Mr. He.
XPeng's models will come standard with full-scenario, low-cost self-driving capabilities, with products that may have only one or two SKUs. The company will launch two models for overseas markets in 2023 and a third model for overseas markets in 2024, according to Auto Time.
Mr. He predicts that annual sales of new energy vehicles in China could reach 15 million units in 2027, with a share of all new vehicle sales, or penetration, reaching about 70 percent.
For the full year 2022, retail sales of new energy passenger vehicles in China were 5.67 million units, up 90 percent year-on-year, according to data released earlier this month by the China Passenger Car Association. Retail sales of all passenger vehicles in China in 2022 were 20.54 million units, up 1.9 percent year-on-year. This represents a 27.6 percent penetration rate of new energy passenger vehicles in China in 2022.
XPeng's performance in 2022 was weak, especially in the second half of the year when deliveries plummeted until December when it was back above 10,000 units. Mr. He said that XPeng G9 and P7 are very successful products and believes that the sales decline is only temporary.