Tesla's revenue from China decreased in the past quarter, as the world's largest electric vehicle (EV) market saw slower economic growth and more competition in the EV industry.
For the full year 2022, the Chinese market contributed $18.1 billion to the US electric vehicle giant's revenue, or 22 percent of its $81.5 billion total, according to its 10-K filing with the SEC on January 31.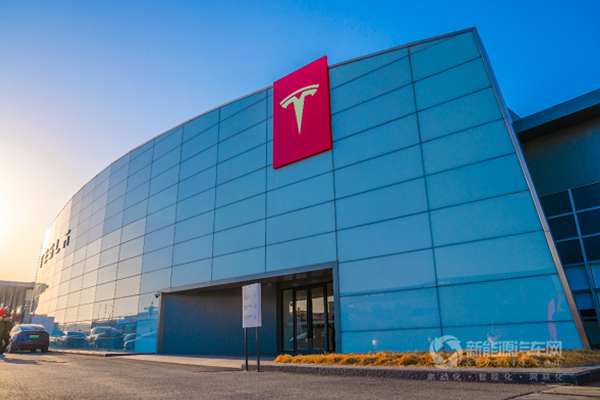 That means Tesla earned $4.6 billion in revenue from China in the fourth quarter, down 11 percent from $5.1 billion in the previous quarter and down 5 percent from $4.8 billion in the year-ago quarter. The US is Tesla's largest market, contributing $40.6 billion in revenue in 2022, up from $24 billion in 2021.
Tesla released data on January 2 showing it delivered 405,278 vehicles worldwide in the fourth quarter, a single-quarter high, but below analysts' expectations. In China, Tesla delivered 121,619 vehicles in the fourth quarter, up 4.79 percent from 116,059 a year earlier and essentially unchanged from 120,576 in the third quarter. Including exports, Tesla sold 227,791 China-made vehicles in the fourth quarter, up 27.90 percent from 178,097 in the same period last year and up 20.96 percent from 188,317 in the third quarter.
Tesla has a factory in Shanghai that produces the Model 3 and Model Y. It is the largest Tesla factory in the world, with an annual capacity of about 1.1 million vehicles per year.
"The local government of Shanghai granted a beneficial corporate income tax rate of 15% to certain eligible enterprises, compared to the 25% statutory corporate income tax rate in China. Our Gigafactory Shanghai subsidiary was granted this beneficial income tax rate of 15% for 2019 through 2023," Tesla mentioned in its latest 10-K filing.
The slowdown in China's economic growth and increasingly fierce competition from local EV makers are starting to put Tesla under pressure in the Chinese market. On October 24, 2022, Tesla significantly lowered the prices of its entire Model 3 and Model Y lineup in China, as it appears to start facing lower order reserves. Prior to the price cut, Tesla was already offering several benefits to consumers in China, including insurance subsidies.
Notably, the price cut did not have a long-lasting effect on stimulating demand for Tesla vehicles, and on January 6, Tesla again significantly lowered the prices of all China-made models, with the starting price of the entry-level rear-wheel-drive Model 3 dropping to RMB 229,900, the lowest point in the model's history in China.