NIO held a battery partners forum in Hefei, Anhui province, where its factories are located, hinting at the electric car company's ambitions in battery manufacturing.
These companies included mining giants Tsingshan Holding Group, Zijin Mining Group, and Shenzhen Chengxin Lithium Group, battery recycler GEM, and other battery material companies including Zhicun Lithium, Ningbo Ronbay, Ningbo Shanshan, Beijing Easpring Material Technology, and Shenzhen Capchem.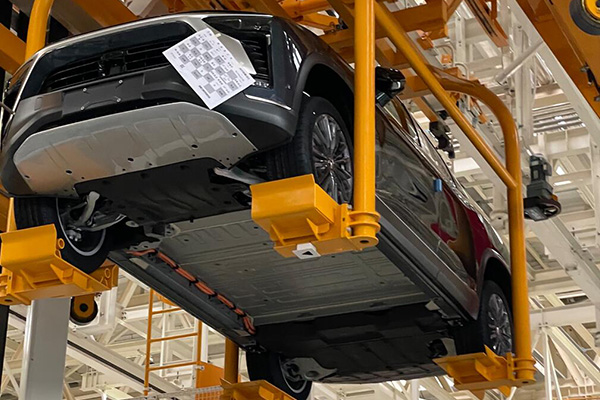 It's easy to see from this big gathering that NIO is firmly committed to developing its own batteries -- and its ambitions don't just involve battery packs, but also point to cells, the report said.
The new plant would have an annual battery capacity of 40 GWh and could power about 400,000 long-range electric vehicles (EVs).
The plant will be located next to a major manufacturing center in Hefei, a move by NIO to reduce its reliance on suppliers such as CATL.
Li confirmed in a June 9, 2022 earnings call that the company will develop its own batteries, saying at the time that NIO has a battery team of more than 400 people to research areas including battery materials, cells and battery management systems to fully establish battery system development and industrialization capabilities.
The company's new battery pack, which will go into production in 2024, will support 800V high-voltage fast charging, according to Li.
An environmental assessment report at the end of May last year showed that NIO plans to invest RMB 218.5 million in Shanghai, where its global headquarters is located, to build a lithium battery lab and cell trial line. These latest reports mean that NIO perhaps more than ever needs to strike a delicate balance between its relationship with CATL and developing its own batteries.