BYD's Denza sub-brand is raising the price of the all-electric version of its only model currently on sale, after deliveries of the variant began just last week.
Denza announced today that the price of the EV version of its D9 MPV will increase by RMB 6,000 ($865), effective March 1 at 00:00.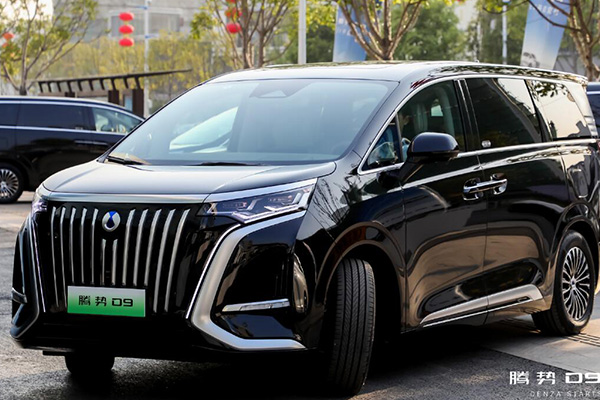 Consumers who sign purchase contracts before the price increase takes effect will not be affected, Denza said, without providing a reason for the increase.
The Denza D9 was officially launched on August 23, 2022, offering a plug-in hybrid version as well as an all-electric version with a price range of RMB 329,800 to RMB 439,800 for the former and RMB 389,800 to RMB 459,800 for the latter.
After the latest price increase, the three versions of the Denza D9 EV will be priced at RMB 395,800, 435,800, and 465,800 respectively.
The hybrid version of the Denza D9 has a maximum range of 1,040 km on full fuel and full charge. The pure electric version is equipped with a 103-kWh battery pack and has a maximum NEDC range of 620 km.
Unlike regular electric vehicles that offer only one fast-charging port, the all-electric Denza D9 has two fast-charging ports. Denza said it is the first car company in the world to do so.
Deliveries of the hybrid version of the Denza D9 began on October 25 last year, and cumulative deliveries through the end of January stood at 16,242 units, including 6,439 in January.
Deliveries of the all-electric Denza D9 EV only began on February 23.
Speaking at the D9 EV delivery event, Denza sales division general manager Zhao Changjiang said that new orders for the Denza exceeded 10,000 units in February.
Due to capacity constraints, Denza still has more than 20,000 orders left to deliver, he said at the time.