Tesla's Shanghai plant has been quietly producing Model Y crossovers with an upgraded suspension system for two months.
The elastic and damping components in the suspension system of the China-made Model Y have been optimized to reduce bumps at low speeds and allow for a more stable ride at high speeds.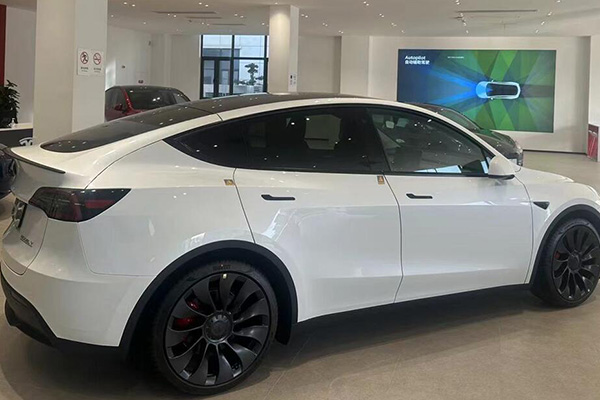 All Model Ys produced by Giga Shanghai since January 1, 2023, are equipped with the updated suspension system, Tesla said.
Tesla's Shanghai plant, its largest in the world by capacity, produces the Model 3 sedan as well as the Model Y. It's not clear if the China-made Model 3 is also using the updated suspension system.
Tesla has optimized the Model Y's shock absorber compression damping, allowing the vehicle to pass through low-speed impact sections with less damping force, resulting in fewer bumps in the car.
The upgraded suspension system also allows the vehicle to maintain sufficient damping force at high speeds, thus allowing for a more stable ride.
The China-made Model Y, with its sporty DNA, comes with a highly flexible double-wishbone front suspension and a five-link independent rear suspension with strong stability, Tesla said.
With the suspension upgrade, the stiffness of the top of its shock absorbers has improved by 50 percent compared to the previous settings, thus filtering out a greater degree of road impact on the vehicle.