Tesla is expected to begin production of the new Model 3 sedan at its Shanghai plant in the fall, and its hot-selling SUV, the Model Y, will also see a revamped version.
Tesla is already working to retool its Shanghai assembly plant for a revamped version of the Model 3, a project codenamed Highland.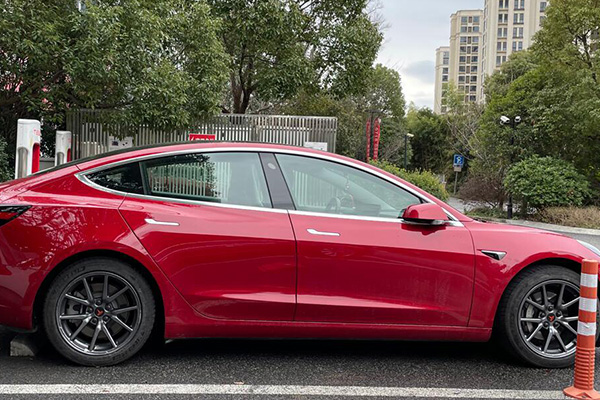 The Highland version of the Model 3 is expected to go into production in Shanghai in September.
With Highland, Tesla aims to cut production costs and boost the appeal of the electric sedan, which debuts in 2017.
Appearance and powertrain performance will also be changed, with a focus on production efficiency, they said, according to the report.
Giga Shanghai is Tesla's largest plant in the world, producing the Model 3 and Model Y, with an annual capacity of about 1.1 million vehicles.
Including exports of 39,208 units, Tesla sold 66,051 China-made vehicles in January. In China, Tesla delivered 26,843 vehicles in January, including 12,659 Model 3s and 14,184 Model Ys.
Tesla has been upgrading its production line in stages for the past two months, and deliveries of the new Model 3 are expected to begin later this year. In addition to the Highland version of the Model 3, Tesla is preparing a production makeover for the Model Y.
The changes to the Model Y -- which Tesla has codenamed Project Juniper -- involve the exterior and interior of the SUV, with the goal of starting production in 2024.
Tesla has separately solicited quotes from suppliers for exterior and interior components for the Juniper version of the Model Y, which would go into production next year.