Neta delivered 10,073 units in February, up 41.53 percent from 7,117 units a year earlier and up 67.44 percent from 6,016 units in January. The brand's current models on sale include the budget EVs Neta V and Neta U, as well as the flagship sedan Neta S.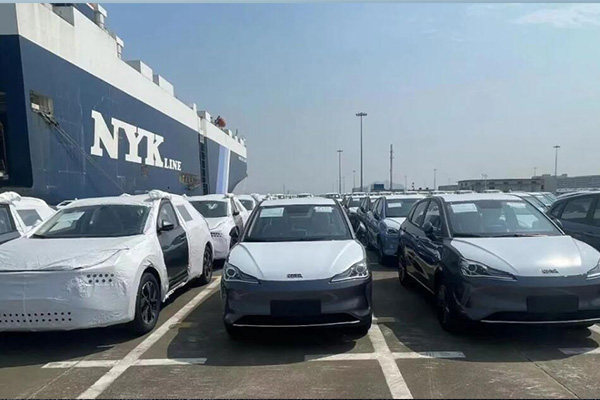 Neta S deliveries in February were 2,048 units, up 35 percent from 1,517 units in January. Deliveries of the model began on November 30 last year.
Neta is currently targeting the primarily inexpensive EV market, with the Neta V and Neta U priced at around RMB 100,000 to RMB 150,000.
On January 4, Neta raised the prices of all models on sale, with China's purchase subsidies for new energy vehicles (NEVs) exiting at the end of 2022.
The Neta U-II, in the middle of the price range in Neta's product array, received the most price increase of RMB 6,000, with the latest price range of RMB 135,800 - 165,800.
The company's cheapest model, the Neta V, saw prices increase by RMB 4,000, with a new price range of RMB 83,900 - 123,800.
Neta's flagship sedan, the Neta S, went up by RMB 3,000, with a new price range of RMB 202,800-341,800.
However, with the Chinese NEV industry generally under pressure at the beginning of the year, Neta began offering purchase benefits including 0 down payment late last month, valid until March 31.
Similar to many of its local peers, Neta is ramping up its efforts to expand overseas.
On February 28, Neta announced that close to 100 Neta U and Neta V units were recently shipped to Jordan, the company's first exports to the Middle Eastern market.