The price war in the Chinese auto industry continues, with Ford's flagship electric vehicle offering here, the Mustang Mach-E, being the latest addition.
From now until April 30, the entire Ford Mustang Mach-E lineup is clearing out its inventory, offering a limited-time discount of RMB 40,000 ($5,740).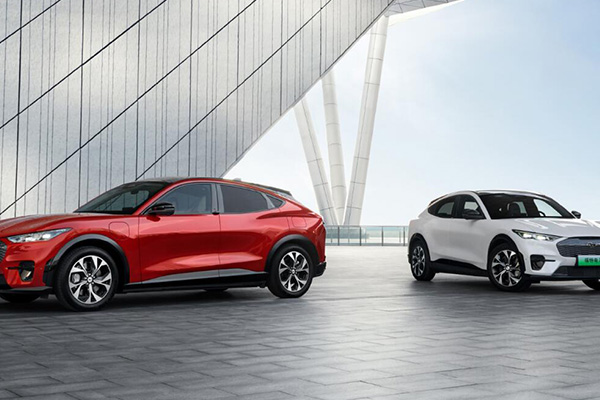 Ford's China website currently shows the Mustang Mach-E offered in four versions priced at RMB 249,900, 288,900, 349,900, and 369,900.
The company's announcement shows that in addition to the model priced at RMB 349,900, all three other versions are offered with an RMB 40,000 discount, bringing the price down to RMB 209,900, RMB 248,900 and RMB 329,900 respectively.
It is worth noting that Ford had lowered the Mustang Mach-E's prices in China at the end of October last year, after Tesla lowered its prices.
On October 24, Tesla significantly cut the prices of the entire Model 3 and Model Y lineup in China. Ford lowered the Mustang Mach-E's prices in China by as much as RMB 28,000 on October 31.
The Ford China website currently shows prices for all four Mustang Mach-E models that are the same as they were after last year's October 31 cut.
Ford is offering the discount to clear a small number of inventory cars and show cars in preparation for the launch of the new model.
While offering discounts for stock cars, Ford is offering Mustang Mach-E owners who get deliveries by March 7 benefits worth a total of about RMB 20,000.
Chinese cars are under more pressure this year, with retail sales of all passenger cars down 21 percent in the first two months.
Authorities in central China's Hubei province joined forces with several local car companies this month to offer subsidies to consumers for car purchases of up to RMB 90,000 yuan for some models. Prior to this, price cuts were mainly seen by electric vehicle companies.