NIO's models are finally close to being able to use higher-capacity semi-solid-state batteries.
China's Ministry of Industry and Information Technology on May 9 released a catalog of the latest batch of models that will soon be allowed to be sold in China, as well as hundreds of vehicle companies' filings for vehicle specification changes for public comment.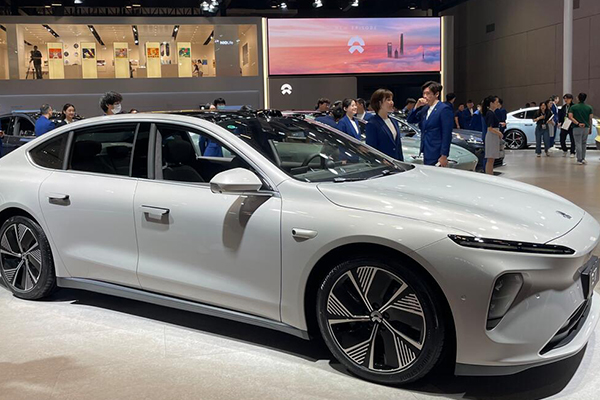 The public can submit feedback between May 10 and May 16. Entry into these catalogs is a key regulatory process by which a model can be allowed to be sold or approved for specification changes in China. The three models include two SUVs and one sedan, model numbers HFC6502ECSEV9-W, HFC6502ECSEV5-W, and HFC7002CSEV1-W, respectively.
The specification changes for all three models add the use of battery cells from Huzhou WeLion Technology Co Ltd. The assembly based on this cell is produced by a subsidiary of NIO in Nanjing.
The information does not mention solid-state batteries, but Huzhou WeLion is a wholly owned subsidiary of NIO's semi-solid-state battery supplier, Beijing WeLion New Energy Technology.
NIO announced the 150-kWh semi-solid-state battery when it unveiled its flagship sedan, the NIO ET7, at the NIO Day 2020 event on January 9, 2021, although deliveries have not yet begun.
On November 22, 2022, WeLion saw the first solid-state battery cell roll off the assembly line at its battery production facility in Huzhou, Zhejiang province, eastern China.
NIO has not updated information about the battery in recent months. Its co-founder and president, Qin Lihong, said at a face-to-face event in Changzhou, Jiangsu province, on February 11 that NIO owners will be able to start experiencing the 150-kWh pack during this summer.