Zeekr, the premium electric vehicle (EV) brand of Geely, started the delivery of the Zeekr 001 shooting brake model with CATL Qilin Battery, after starting the delivery of the Zeekr 009 MPV with the battery pack a month ago.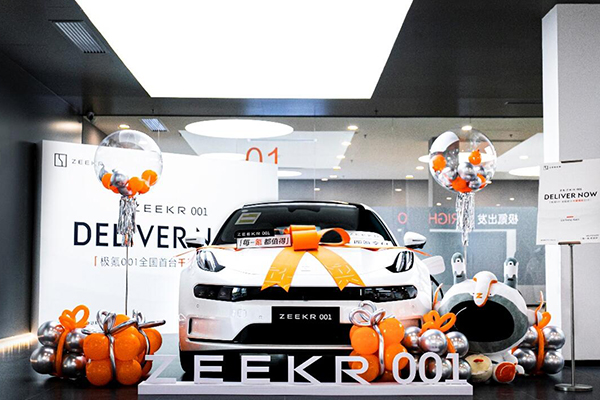 Deliveries of the WE version of the Zeekr 001 with the optional 140 kWh Qilin Battery began on May 16, and the 1,032 km CLTC range makes the model the longest production EV in the world. The Zeekr 001's range addresses the mileage anxiety that plagues users and will allow them to enjoy a hassle-free travel experience.
Zeekr was officially launched as an independent company in March 2021, with its first model, the Zeekr 001, launched on April 15, 2021, and deliveries beginning in October 2021. On November 1, 2022, Zeekr's second model, the Zeekr 009 MPV, was launched, and its deliveries began on January 15. On April 12 of this year, Zeekr launched its third model, the Zeekr X, which it hopes will become the benchmark for luxury compact cars.
CATL launched the Qilin Battery, or CTP (cell to pack) 3.0 battery, on June 23rd last year, claiming that its energy density can reach 255Wh/kg and can support the vehicle to achieve a range of 1,000 km.
On August 27 last year, Zeekr and CATL announced that the Zeekr 009 will be the world's first vehicle to be equipped with the Qilin Battery, while the Zeekr 001 will use the ultra-long range version of the Qilin Battery and will be the world's first production vehicle to be equipped with the 1,000 km range Qilin Battery.