Voyah, Dongfeng Motor's new energy vehicle (NEV) subsidiary, launched its first electric sedan a month ago. Now it's starting to offer huge benefits for free before deliveries of the model have even begun, underscoring the fierce competition in the space. Voyah announced that for customers who order its flagship sedan, the Zhuiguang, multiple options that previously required a fee to get are now available for free.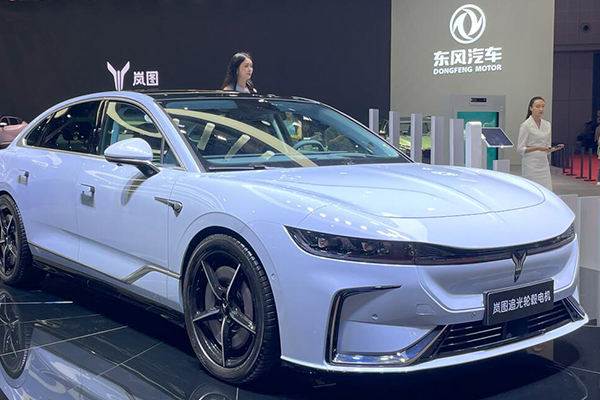 The options are worth a combined total of RMB 72,000 and include seat massage, air suspension, Dynaudio 14 speakers, steering wheel heating, and the so-called L2.9 assisted driving software package. The package is effective from May 18 and is also available to customers who have already reserved the model.
In addition to making those benefits free, Voyah has streamlined the Zhuiguang sedan lineup, reducing the number of available versions to two from the previous three.
Voyah made the Zhuiguang officially available on the first day of the Shanghai auto show on April 18, when it was offered in three versions starting at RMB 322,900, RMB 352,900 and RMB 432,900, respectively.
Voyah is a brand announced by Dongfeng Motor in late 2020, with the first model, the Voyah FREE, launched in China in June 2021, offering a version with extended-range technology as well as an all-electric version. On May 7, 2022, Voyah's second model, the Dreamer MPV, went on sale, with deliveries starting on July 16.
The Voyah Zhuiguang is 5,088 mm long, 1,970 mm wide and has a wheelbase of 3,000 mm. Its height includes two specifications of 1,515 mm and 1,505 mm. The model comes standard with a dual-motor four-wheel drive system with a maximum power of 160 kW for the front motor and 215 kW for the rear motor.