China's Ganfeng Lithium -- the world's largest lithium producer by market capitalization -- said it has begun mass production of its first-generation solid-state battery, after announcing the new technology in late 2021.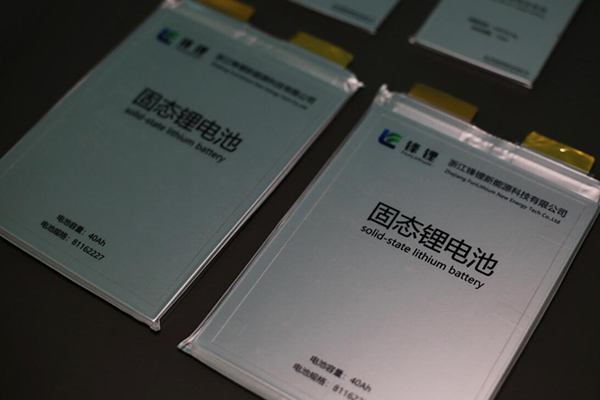 Ganfeng revealed the progress in a May 19 investor conference meeting minutes, saying its first-generation solid-state batteries can reach an energy density of 260 Wh/kg and that the production line is designed to have an annual capacity of 4 GWh.
Production of the solid-state battery is currently undergoing capacity creep, with application scenarios including power batteries and energy storage, according to the minutes.
Ganfeng's second-generation hybrid solid-state lithium battery uses lithium metal as the anode and can reach an energy density of 400 Wh/kg.
The safety performance of the second-generation solid-state battery meets automotive requirements, and the cycling performance of the sample battery has met the requirements of car companies.
Ganfeng unveiled its first-generation solid-state battery, a hybrid solid-state and liquid lithium-ion battery, on December 10, 2021. The battery has an oxide electrolyte and uses graphite for the anode. It has a diaphragm, but unlike conventional diaphragms, it uses a solid electrolyte diaphragm.