XPeng has seen the first production vehicle of the G6 roll off the assembly line, as the new SUV gets closer to its official launch.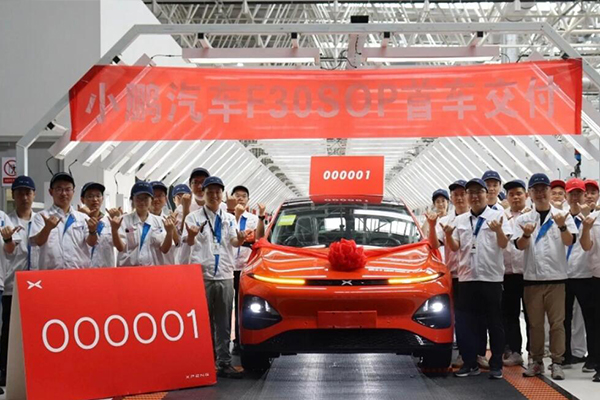 On March 17, XPeng management said during the company's fourth-quarter earnings call that the G6 will be officially launched and delivered by the end of the second quarter, with a price range of 200,000 yuan to 300,000 yuan.
XPeng's monthly sales target for the G6 is two to three times that of the P7, the company's chairman and CEO He Xiaopeng said.
On April 16, the electric vehicle (EV) maker unveiled a new architecture, called SEPA (Smart Electric Platform Architecture) 2.0, at a technology conference in Shanghai, saying the G6 would be the first model built on it.
XPeng officially unveiled the G6 on the first day of the Shanghai auto show on April 18, saying that the G6 is the ultimate form of car before full autonomous driving is achieved. The model is based on the 800 V high-voltage platform and can get a 300-kilometer range in as little as 10 minutes on a charge. The company's other 800 V-based model is the flagship G9 SUV.
G6 will need to be successful for XPeng to be truly relevant again in the marketplace, Deutsche Bank analyst Edison Yu's team said in a research note sent to investors on May 17.