BYD had its first brand experience center officially opened on May 20 at the Wuhan International Expo Center in Wuhan, central China's Hubei province.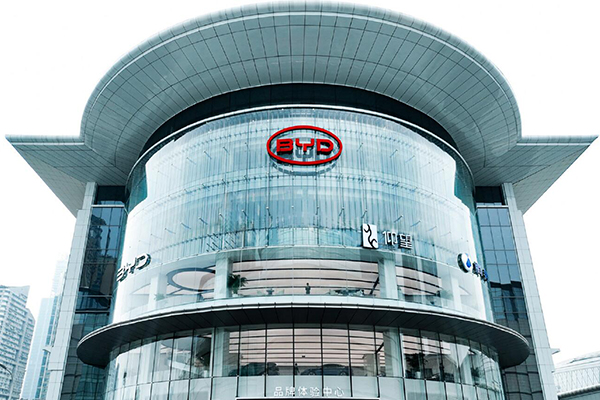 BYD Group's car brands include the high-end Yangwang and Denza in addition to BYD, and the models currently on sale and available for pre-order include both the BYD Seagull, which starts at just 73,800 yuan, and the Yangwang U8, which has a pre-sale price of RMB 1,098,000.
In addition to these brands, BYD is also expected to officially launch the F-brand's first model codenamed SF in June to target a market priced at RMB 400,000 to RMB 600,000.
BYD's first experience center occupies five floors with a total area of 6,550 square meters and contains areas including brand display, model display, technology display, and user activities.
In the brand display area, visitors can learn about BYD's four businesses -- electronics, automotive, new energy, and rail transportation -- as well as its electrification strategy.
The model showcase area presents models including the BYD Frigate 07, BYD Seagull, Denza D9 and Yangwang U8.
Visitors here can experience models from BYD's Dynasty and Ocean series, as well as models from Denza, Yangwang and yet-to-be-announced personalized brands, BYD said.
BYD has also created a technology showcase in the experience center, with a patent wall to showcase its technology reserves. Visitors can also see BYD's demonstration of DM-i and e-Platform 3.0 here.
The facility is an important step in BYD's efforts to create a world-class brand experience center.
In the future, BYD will build more of the facility in commercial locations in China's super tier one cities and provincial capitals, where they will become local landmarks.