AITO, the electric vehicle (EV) brand jointly built by Huawei and Seres Group, delivered 10,045 vehicles in August, according to figures released today.
This is the first time the brand has delivered more than 10,000 vehicles, up 39 percent from 7,228 in July.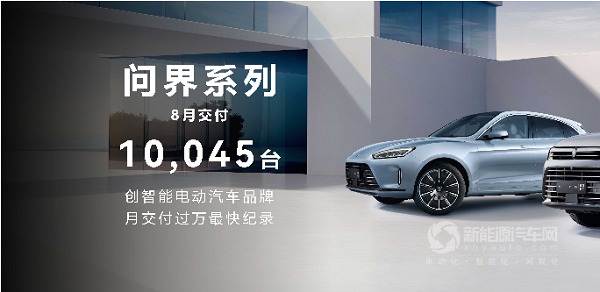 Amid a number of factors, including chip shortages, Covid outbreaks, high temperatures and power constraints, Huawei and Seres overcame the odds and delivered the performance, AITO said.
AITO is a premium car brand launched by Seres on December 2 last year with strong backing from Huawei. It currently sells the AITO M5 and AITO M7, both extended-range electric vehicles (EREVs).
The AITO M5 was announced by Richard Yu, Huawei's managing director and CEO of the intelligent vehicle solutions business unit, on December 23 last year, and deliveries of the vehicle began in March this year.
On July 4, at Huawei's product launch, Yu unveiled the AITO M7, the brand's second model after the AITO M5. Deliveries of the model began on August 24.
On July 27, Yu announced that AITO's first all-electric model, the AITO M5 EV, became available for pre-order, with the official launch date set for September.
Announcing today's delivery figures, AITO said the AITO M5 EV will be officially launched on September 6 at Huawei's fall launch event.
The AITO M5 EV will be AITO's first all-electric model, positioned as a smart luxury SUV, the brand said.
The model's launch will further enrich AITO's product matrix and bring more choices to consumers, it said.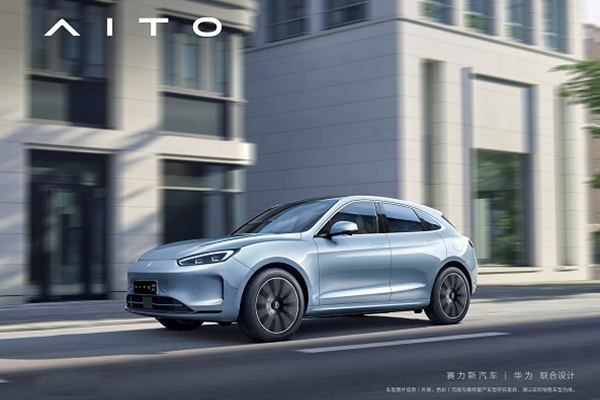 AITO released two images of the M5 EV on August 30, showing its exterior.
In addition to AITO, Seres announced today that it sold 14,644 NEVs in August, up 311 percent year-on-year and up 10 percent from July.